Maximize Haul & Minimize Spend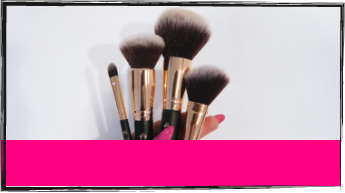 40%OFF
When you buy any 4 brushes
4 FOR 40
40%OFF
When you buy any 4 brushes
Use Code: SBM 40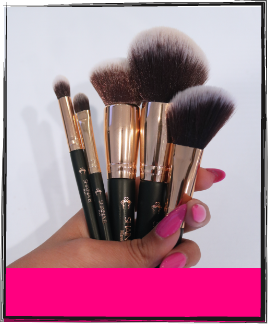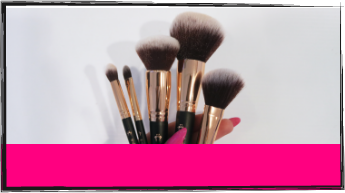 50%OFF
When you buy any 4 brushes
5 FOR 50
50%OFF
When you buy any 4 brushes
Use Code: SBM 50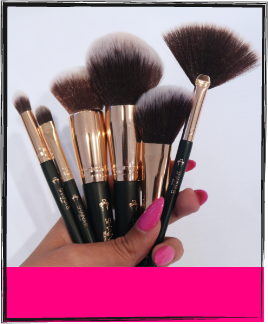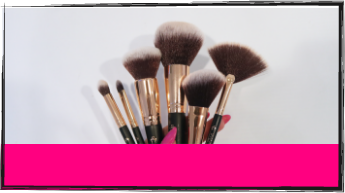 60%OFF
When you buy any 6 brushes
6 FOR 60
60%OFF
When you buy any 6 brushes
Use Code: SBM 60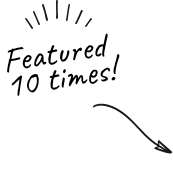 Here's what you guys have to say
South Peach
South Peach is my FAVORITE eye shadow color of any brand/palette. Please always make this color. This color is very beautiful and flattering.
Patricia
01/15/2022
Contour brush
Yet again another great quality in Brush! Love it! Perfect for contouring or blush.
Lisa Kingsley
11/11/2021
Shaina B. Cosmetics Miami Mini Palette - Blush and Highlight
I love this palette. It got to me very fast. Will definitely be ordering more stuff, thank you so much!
Bela
10/21/2021
I fell in love with her brushes!
Something about Shaina B brushes are so soft and sturdy. After I clean them with water, they're still in the same condition! I would buy more brushes ( I already own 4)
Miloni
02/10/2022