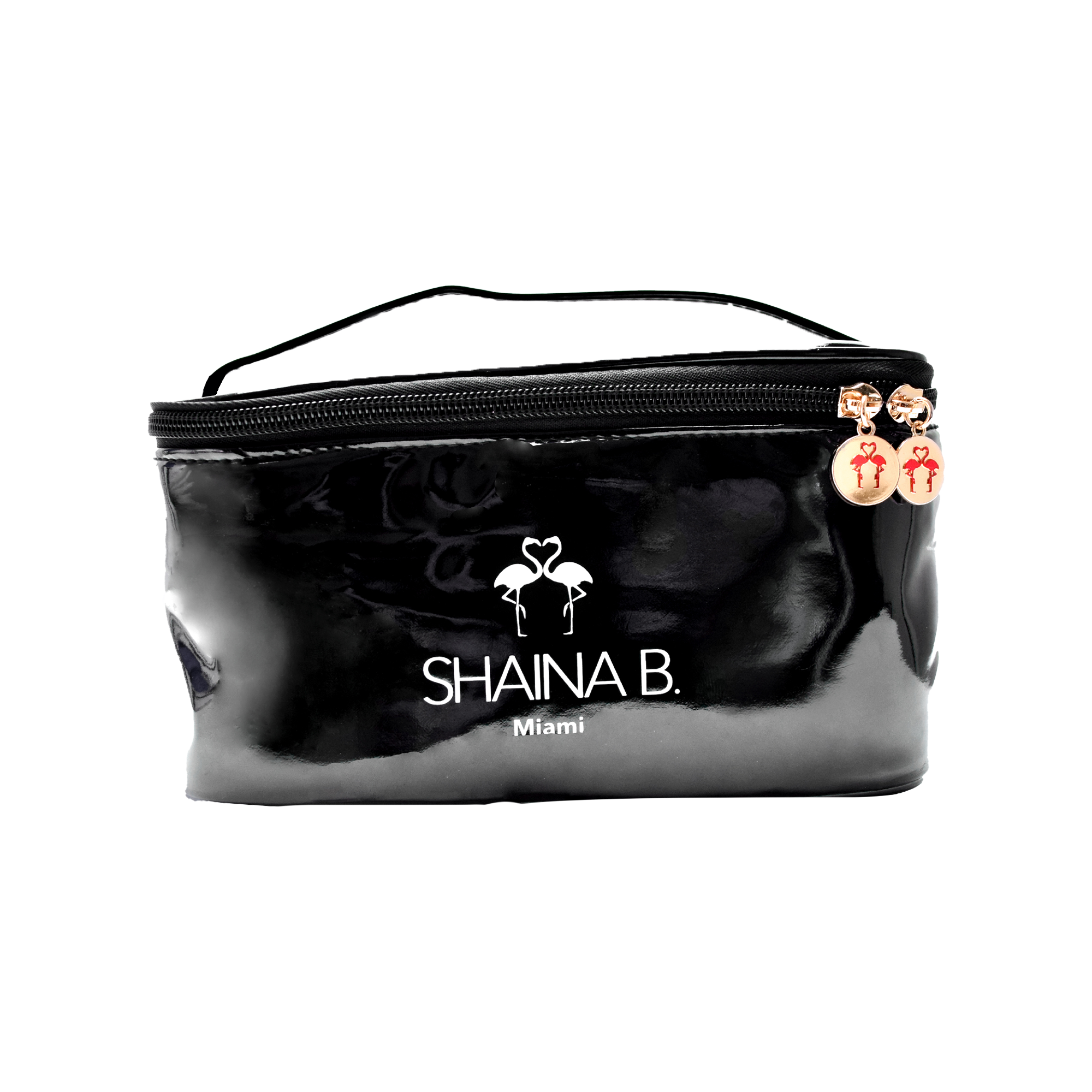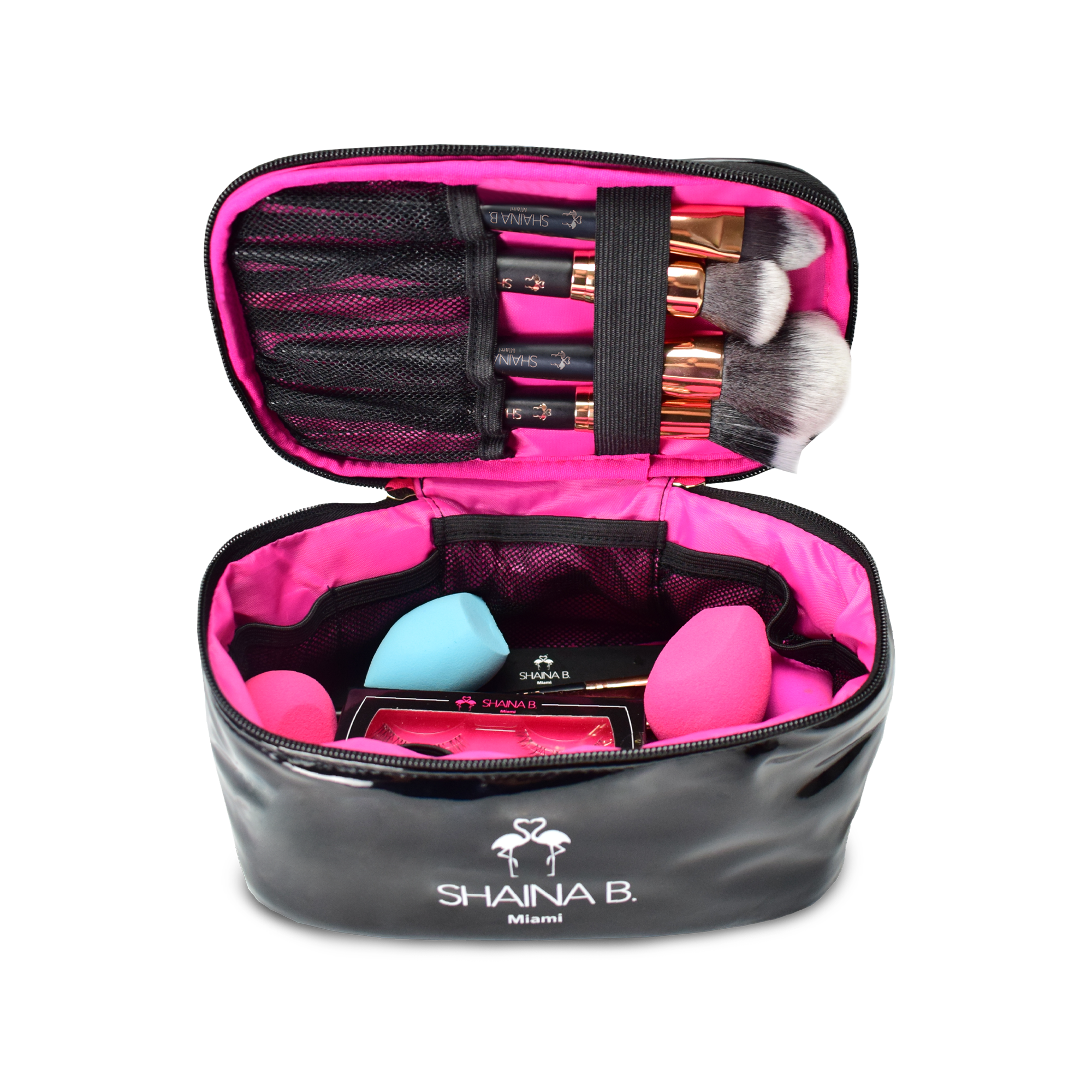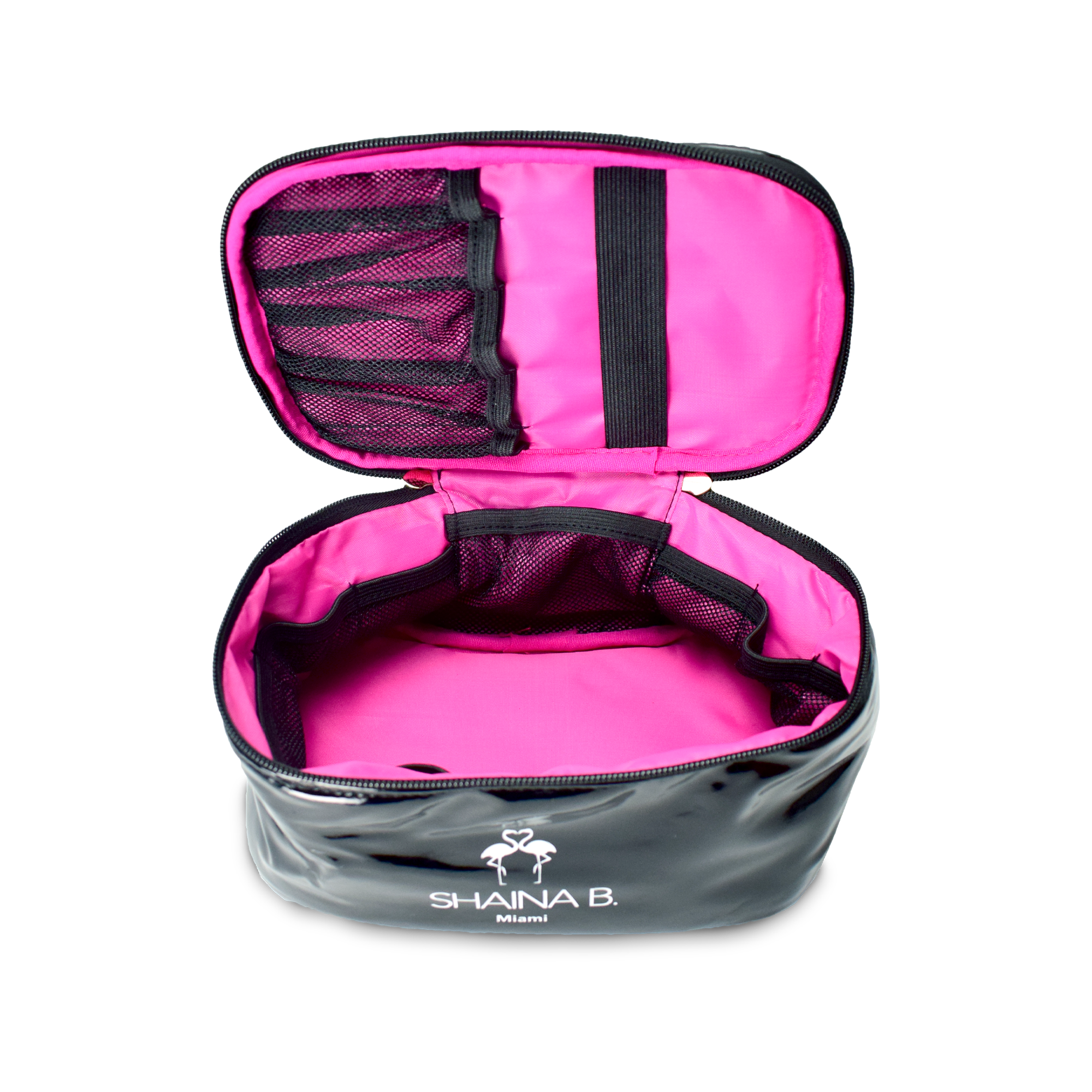 B. Organized Train Case
Deep and meaningful
There's a sure fire way to keep your makeup and beauty accessories in perfect condition and it's deep in Shaina B. Miami's  B. Organised Train Case. 
This versatile bag, recommended by professional beauty lovers and makeup artists the world over, has multiple pockets and storage spaces and is ideal for carrying your kit with you on the go.
Fitting standard size brushes, with an array of compartments and good depth for multiple products, it's easy to carry and wipe clean. Not to mention its sleek black exterior and hot pink inner. It'll make you smile every time you open it. Wherever you are - have everything you need. Because... Why wouldn't you?
READ LESS
Staple Brushes for your case:
Materials
Faux patent leather, pink nylon interior
IN THE KNOW
Whether you are looking for inspiration, to expand your skills or to see how Shaina uses her kit, check out our videos.
VISIT TUTORIALS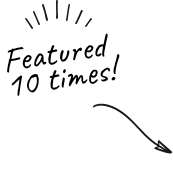 love it
i got the training case and it is adorable and very convenient and i was able to easily fit all my makeup in it. love it !!
Shaina B organized train case is the best make up bag I've purchased! Plenty of storage, for everything and anything! I LOVE it!