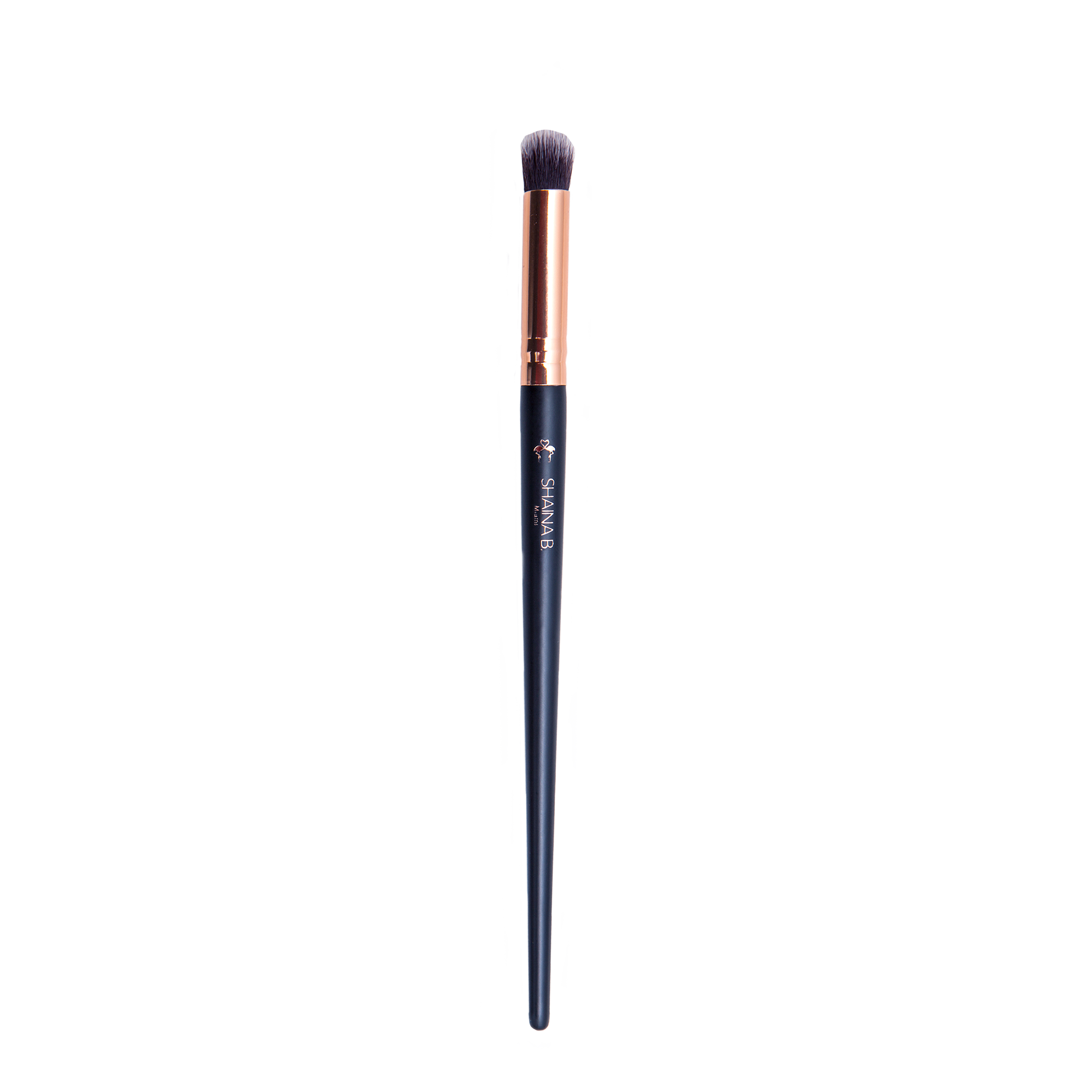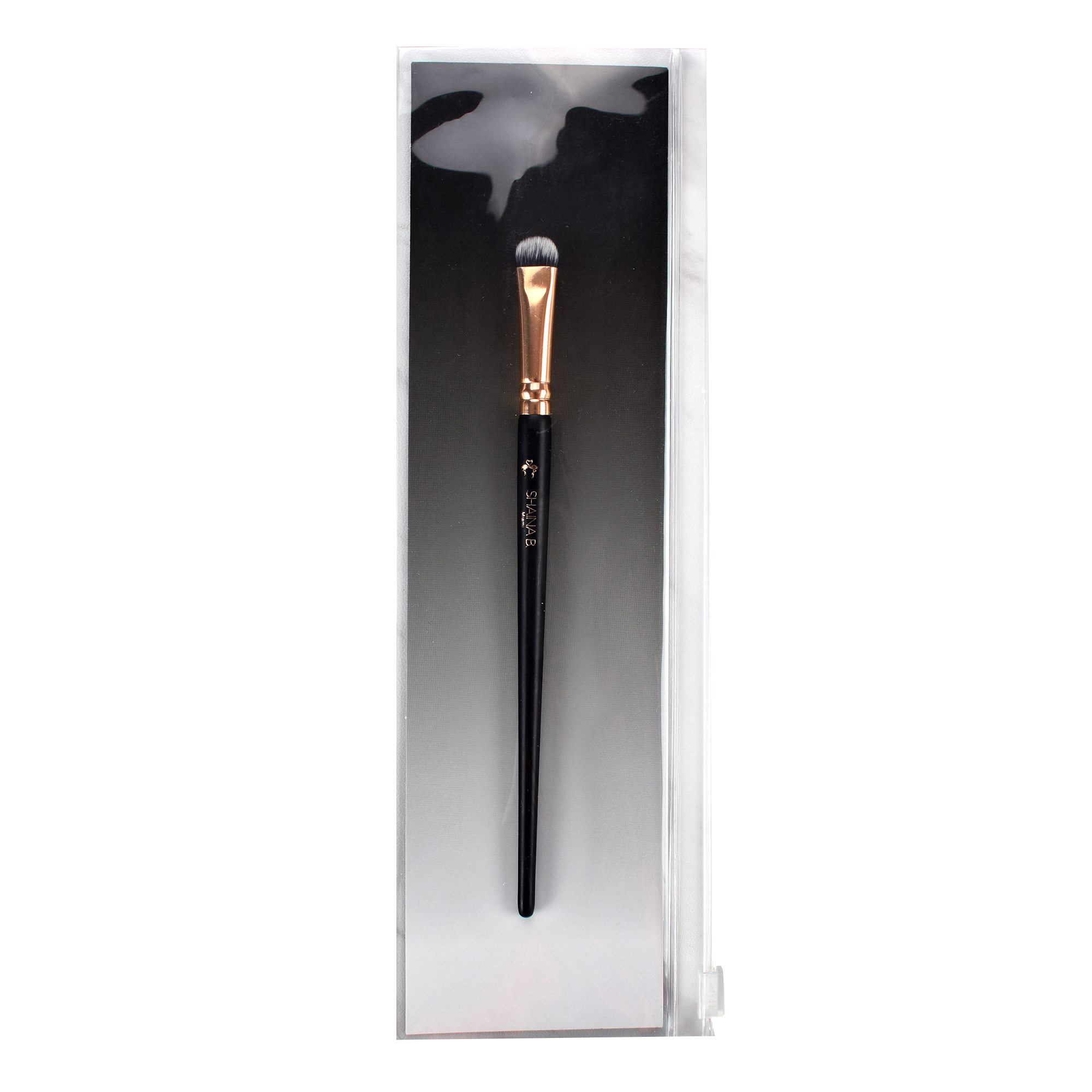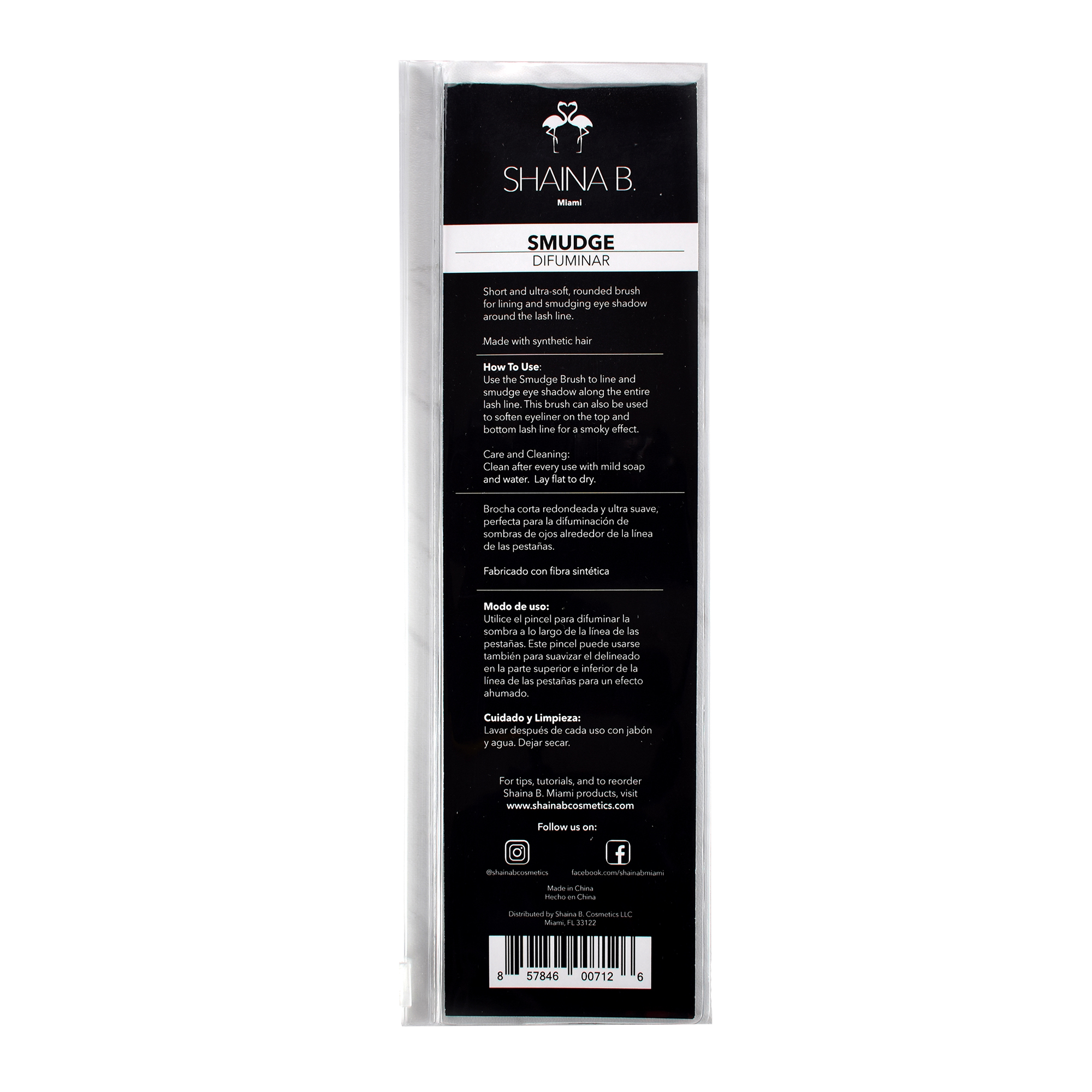 Smudge Brush
For smudge that doesn't budge
The beauty essential for any and all eye makeup looks. Made with ultra soft cruelty-free synthetic hair, this rounded brush moves eyeshadow perfectly with little pressure or force. The weight of the brush really helps get the product right where you want it and works best with powder or cream eyeshadows. These dense and firm bristles (with no shedding we'll add!) will have you smudging and lining like a pro. 
Let the Shaina B. Smudge Brush show off your finest work yet!
To spot it among the rest of your beauty brushes, we've imprinted 'Smudge' on the handle.
READ LESS
Get straight to it with the Miami Eyeshadow Palette
The unique combination of blendable pigments are perfect for smudging. Create any look for any time.
IN THE KNOW
Whether you are looking for inspiration, to expand your skills or to see how Shaina uses her kit, check out our videos.
VISIT TUTORIALS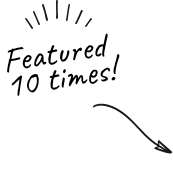 Ah-mazing!
This brush is a must have to anyone who loves a beautiful smoky eye look! It applies and blends eyeshadow perfectly! Super impressed... amazing quality for the price!