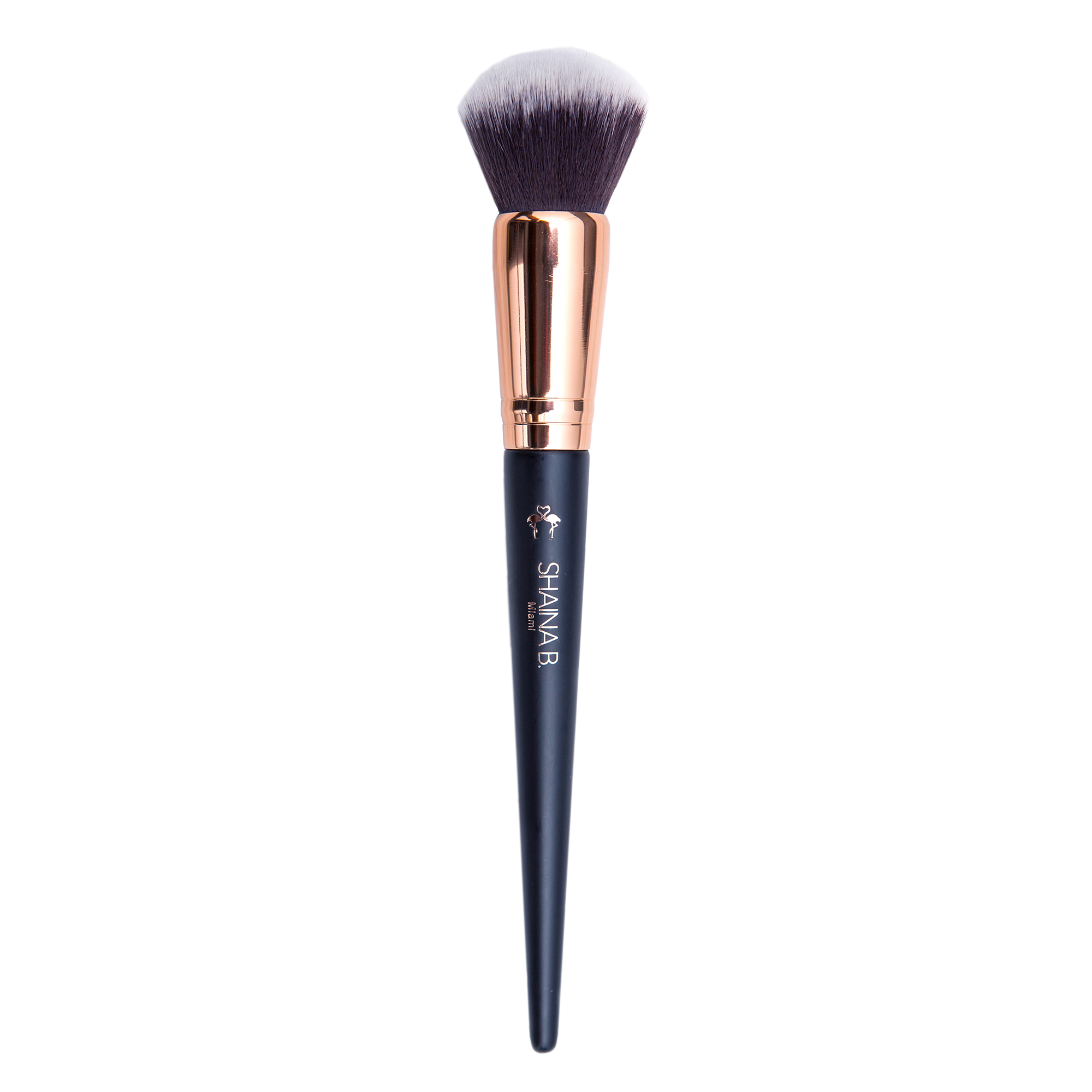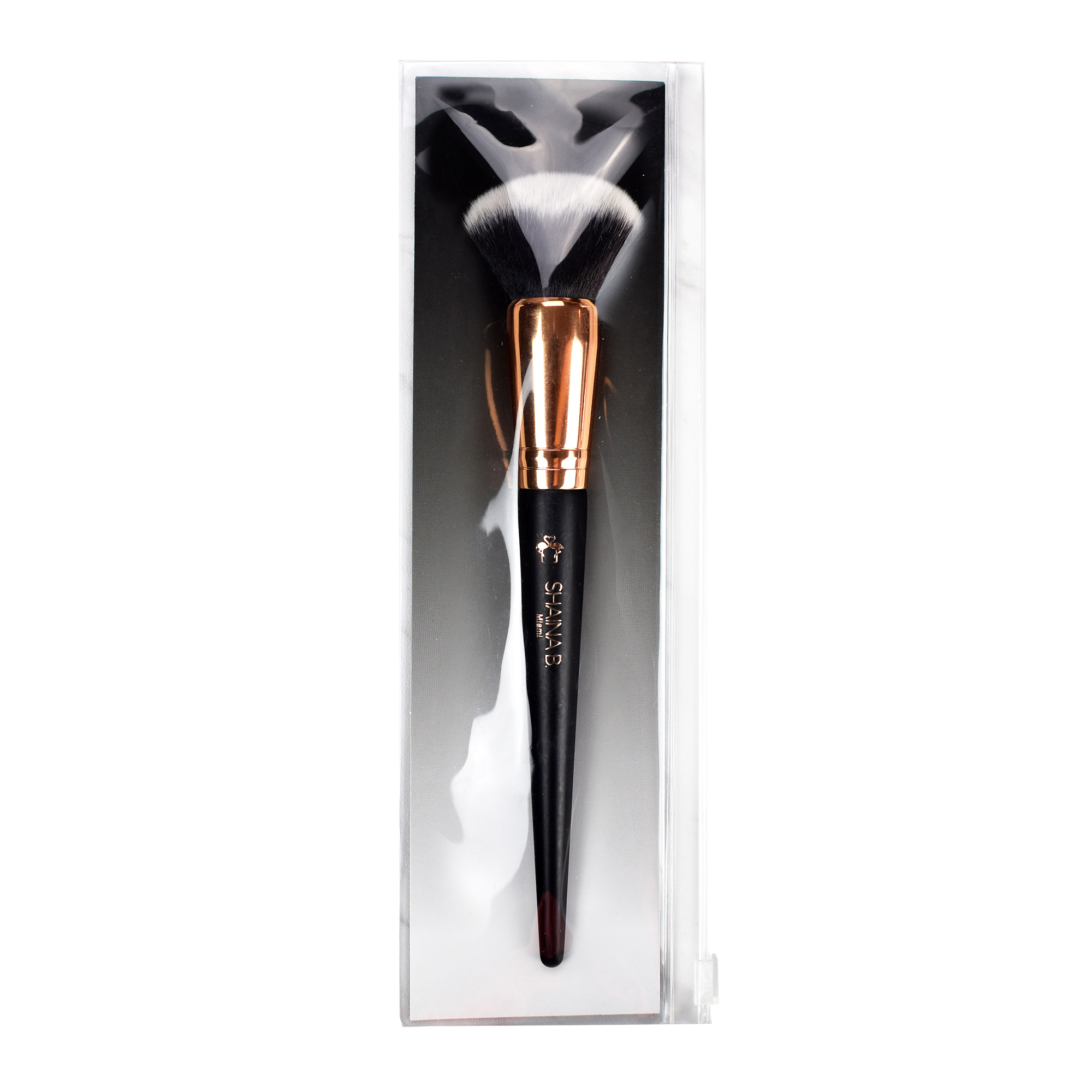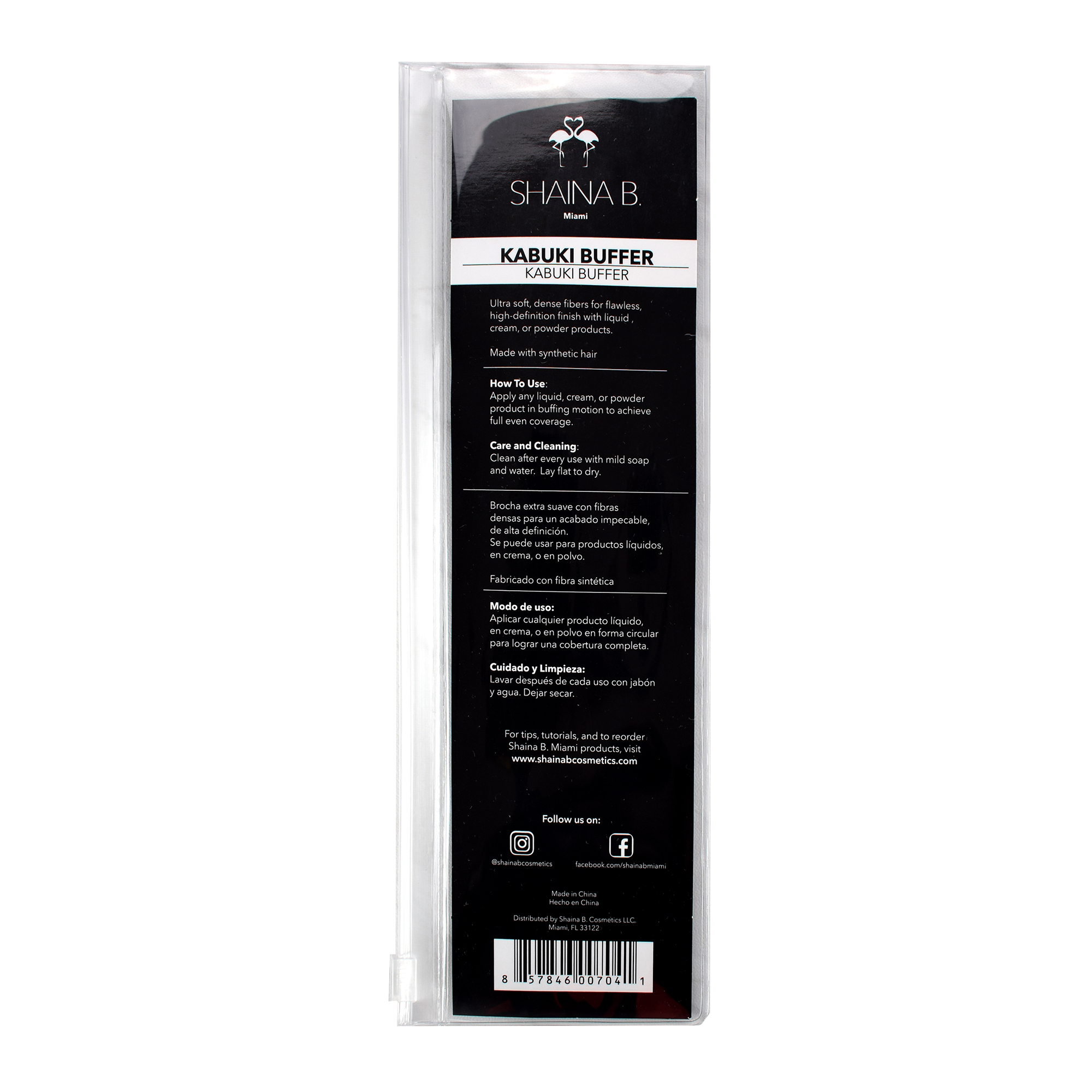 Kabuki Buffer Brush
HD .. IRL
Who's looking for a flawless, high-definition finish? This ultra soft, super dense beauty tool is no stranger to making easy work of liquid foundation, cream foundation, and powder - Its famous flat top is great for buffing and stippling and is a must have in any makeup kit, keeping your makeup in place.
Zero shedding and the perfect weight, once you start seeing that professional finish on the regular, you'll never look back.
And just for ease of pick up, you've got 'Kabuki Buffer' imprinted on the handle.
READ LESS
If you like this, you'll love this:
IN THE KNOW
Whether you are looking for inspiration, to expand your skills or to see how Shaina uses her kit, check out our videos.
VISIT TUTORIALS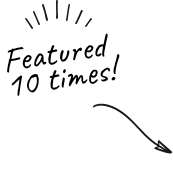 You need this brush!
Seriously one of the best foundation brushes I own!! So soft & literally leaves no streaks, doesn't pull or tug on my skin when applying any formula foundation.You need this brush in your collection!
Perfect Brush
I am completely in love with my Kabuki Buffer Brush. The bristles are very soft yet they pick up the product and buff it beautifully into the skin. I haven't had any shedding issues and I've washed it a few times. The handles are comfy and feel luxurious, I definitely need to pick up more of these amazing brushes. Highly recommend them to everyone.
AMAZING!
This has become my all time favorite brush to apply my foundation. It applies it so smoothly. The brush is definitely high quality, I've washed it multiple times and find that there is never any fall out.
Found the ONE
After trying out different budget and high end buffer brushes, I'm so glad I found this one.
It feels great against my skin and leaves my foundation on extra smooth.