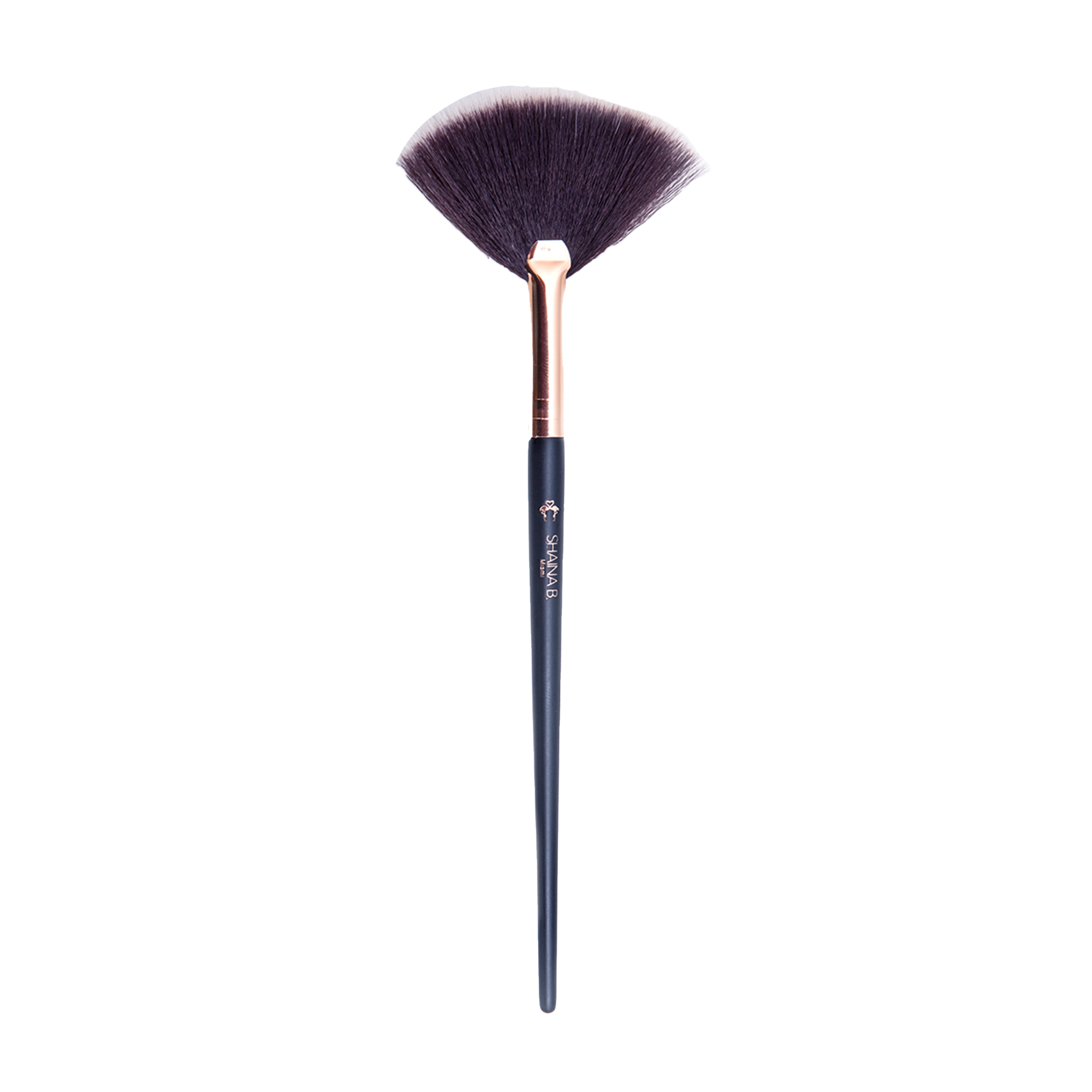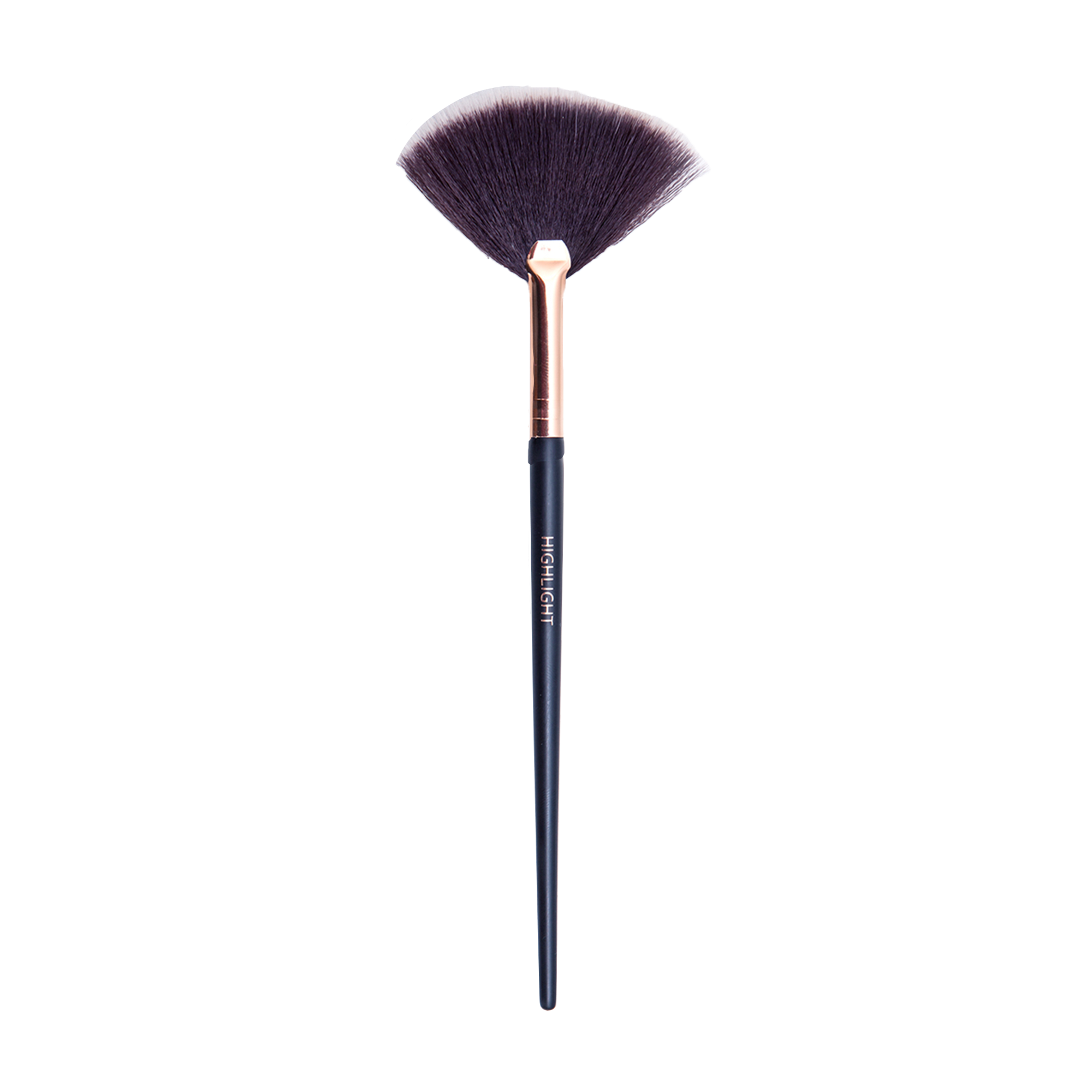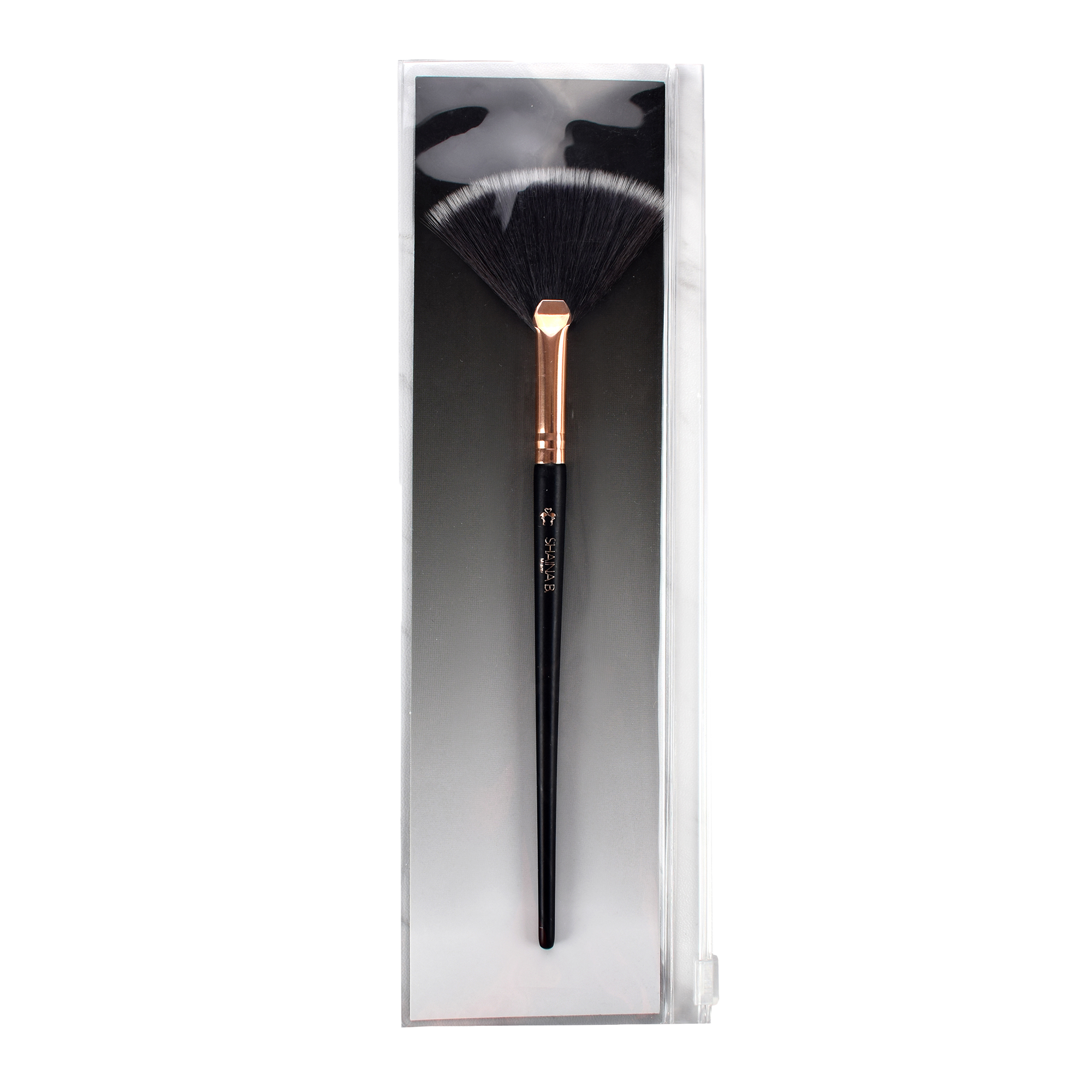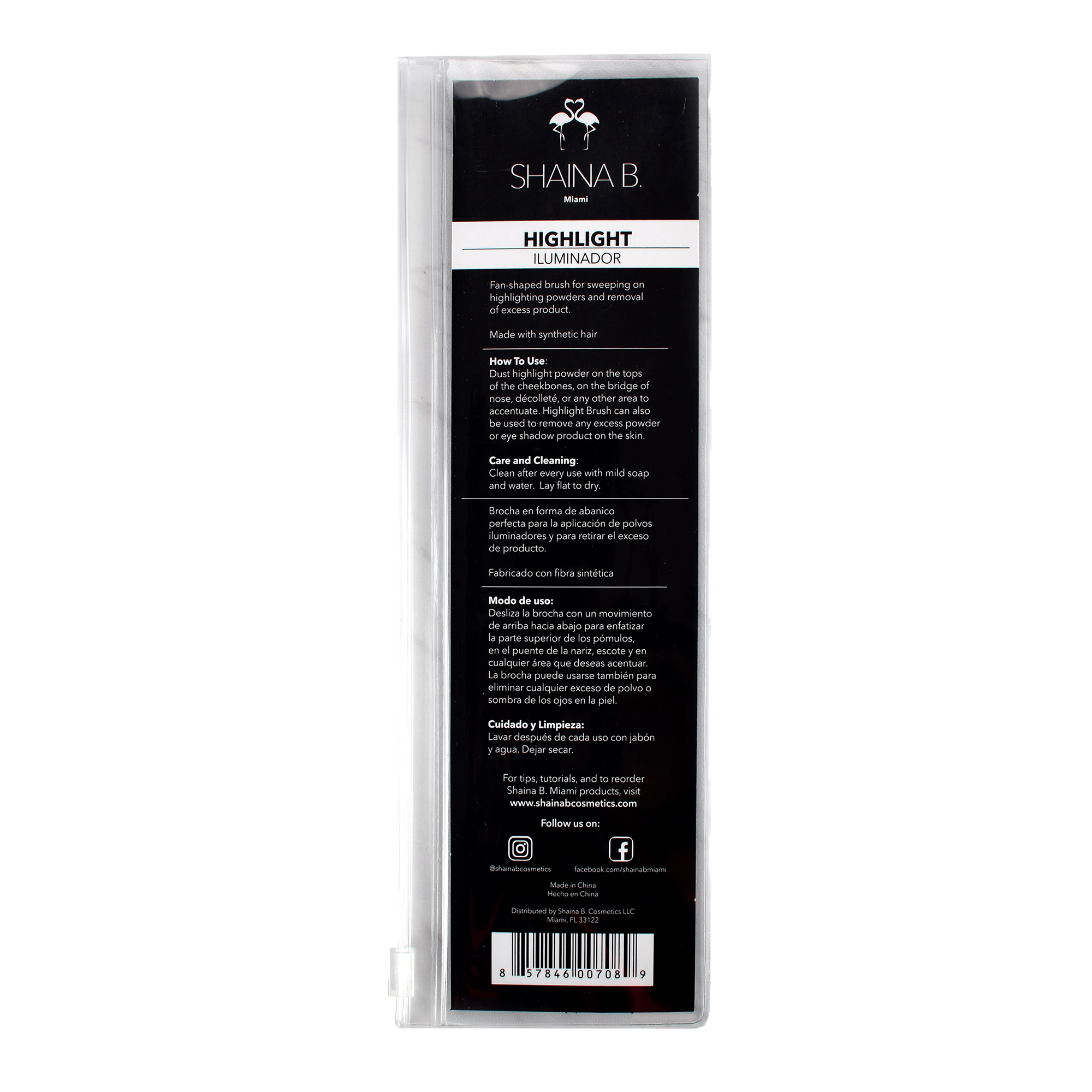 Highlight Brush
Here for the highlights
So you're looking for a brush to accentuate, define and illuminate your finest features? Look no further.  Whether you are delicately sweeping on highlighting products or carefully removing excess powder, this ultra soft fan-shaped brush is made with cruelty-free synthetic fibers and is perfect for powders, creams, or liquids.
Say goodbye to cakey streaks and allow your highlighters to glide over your base, lifting and defining your contour skills for the ultimate finish. And what's more - this baby don't shed.
With 'Highlight' imprinted on the handle, you'll never need to rummage again!
How to use:
When working with powders, dip the ends of the bristles in the powder and gently tap off the excess

If you are working with a cream highlighter, do gentle circles over the cream allowing the ends a light coating

For liquid highlighter put a small amount on the peak of the fan and dot the brush where light naturally catches your face (above cheekbones, nose, inner eye, and chin). Lightly sweep in concentrated areas for perfect luminosity.
READ LESS
Get straight to it with the
IN THE KNOW
Whether you are looking for inspiration, to expand your skills or to see how Shaina uses her kit, check out our videos.
VISIT TUTORIALS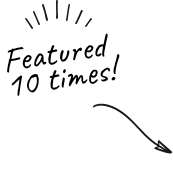 The perfect fan brush!
Everything about this brush is great. It is the perfect size - not too big and not too small and the bristles are so soft. I use it every day and love it!
Best fan brush EVERRR!!!
I love makeup and can say i own a lot of makeup tools, and this fan brush is by far the best one I've tried and own now. It grabs the perfect amount of product to give you that bright-like-a-diamond effect we all love :)