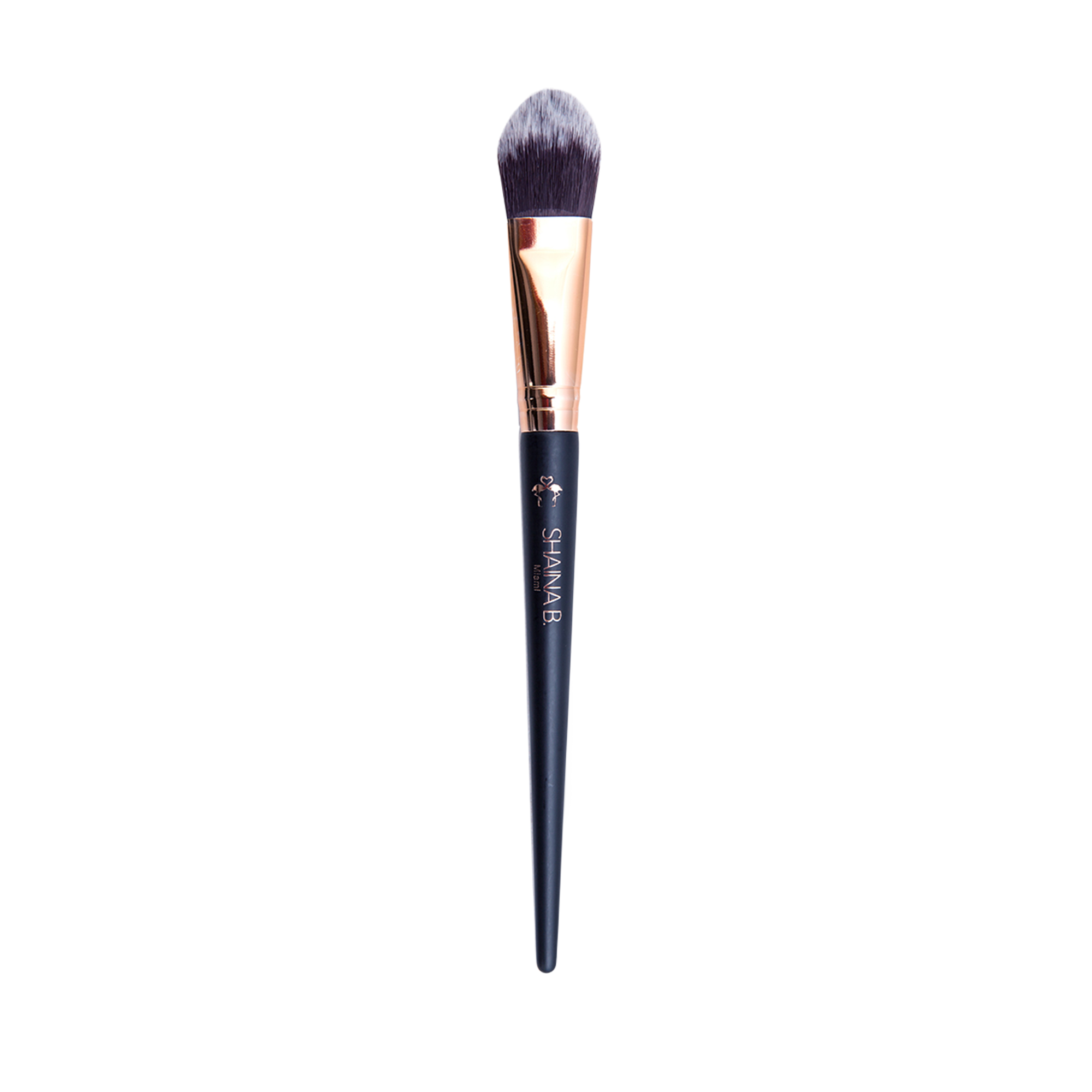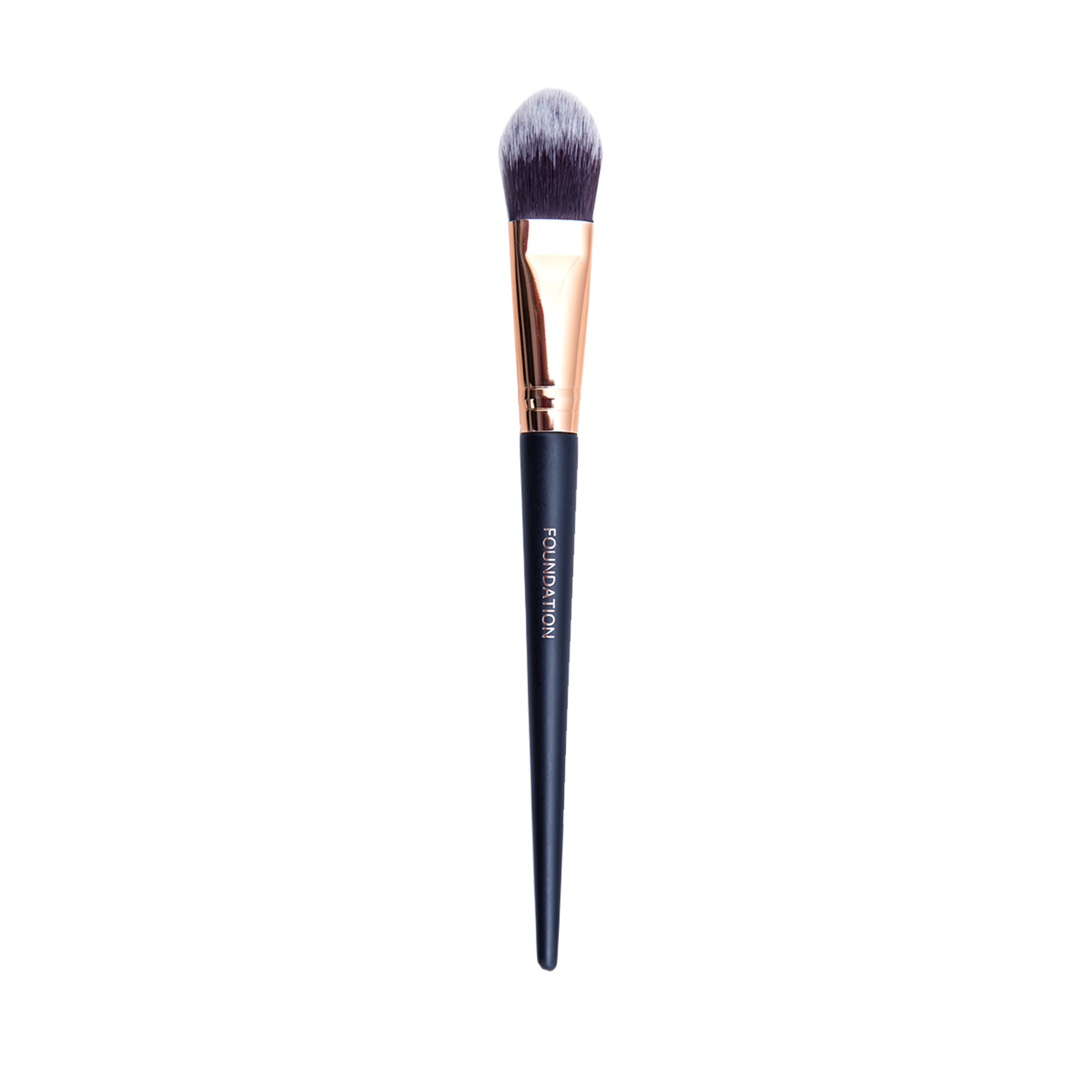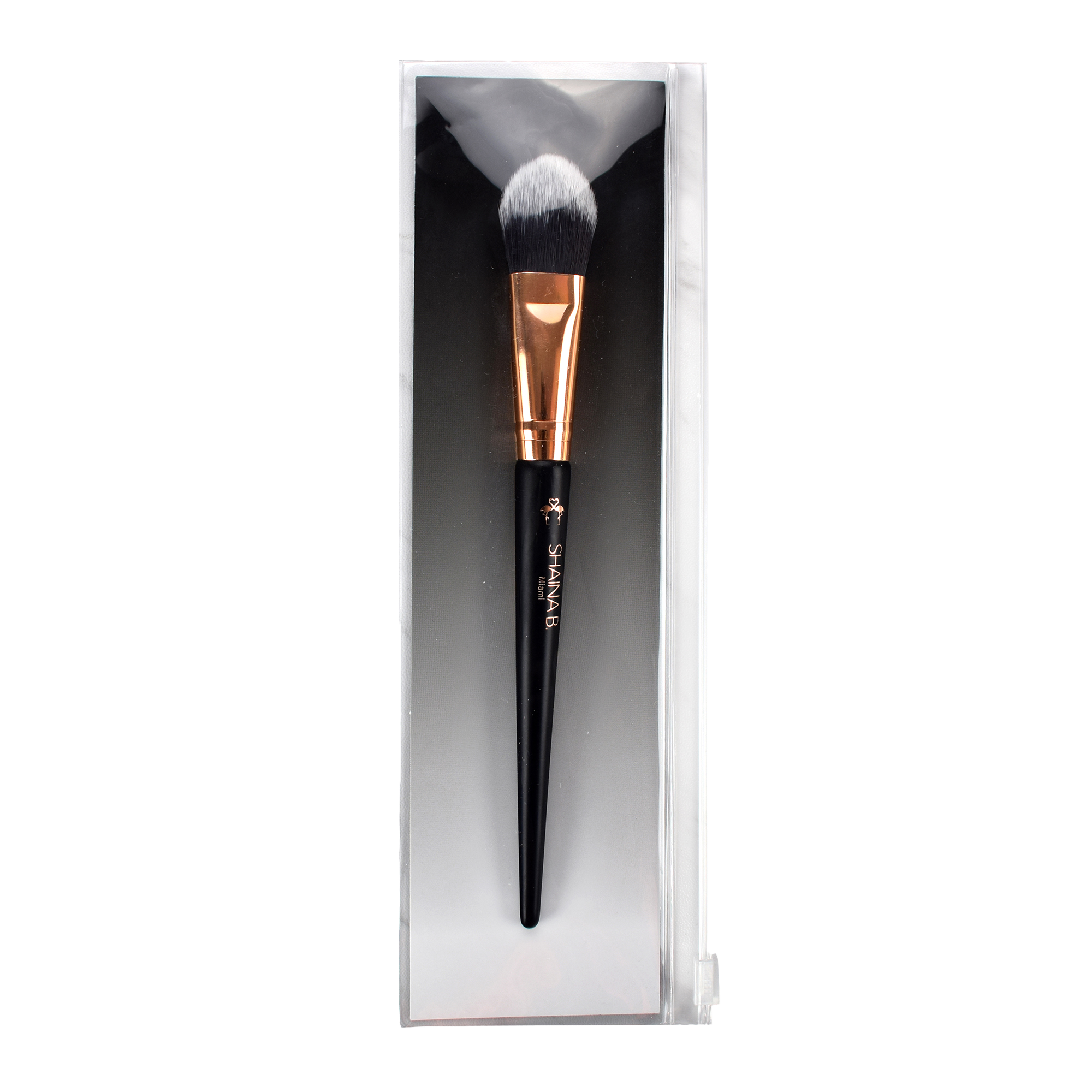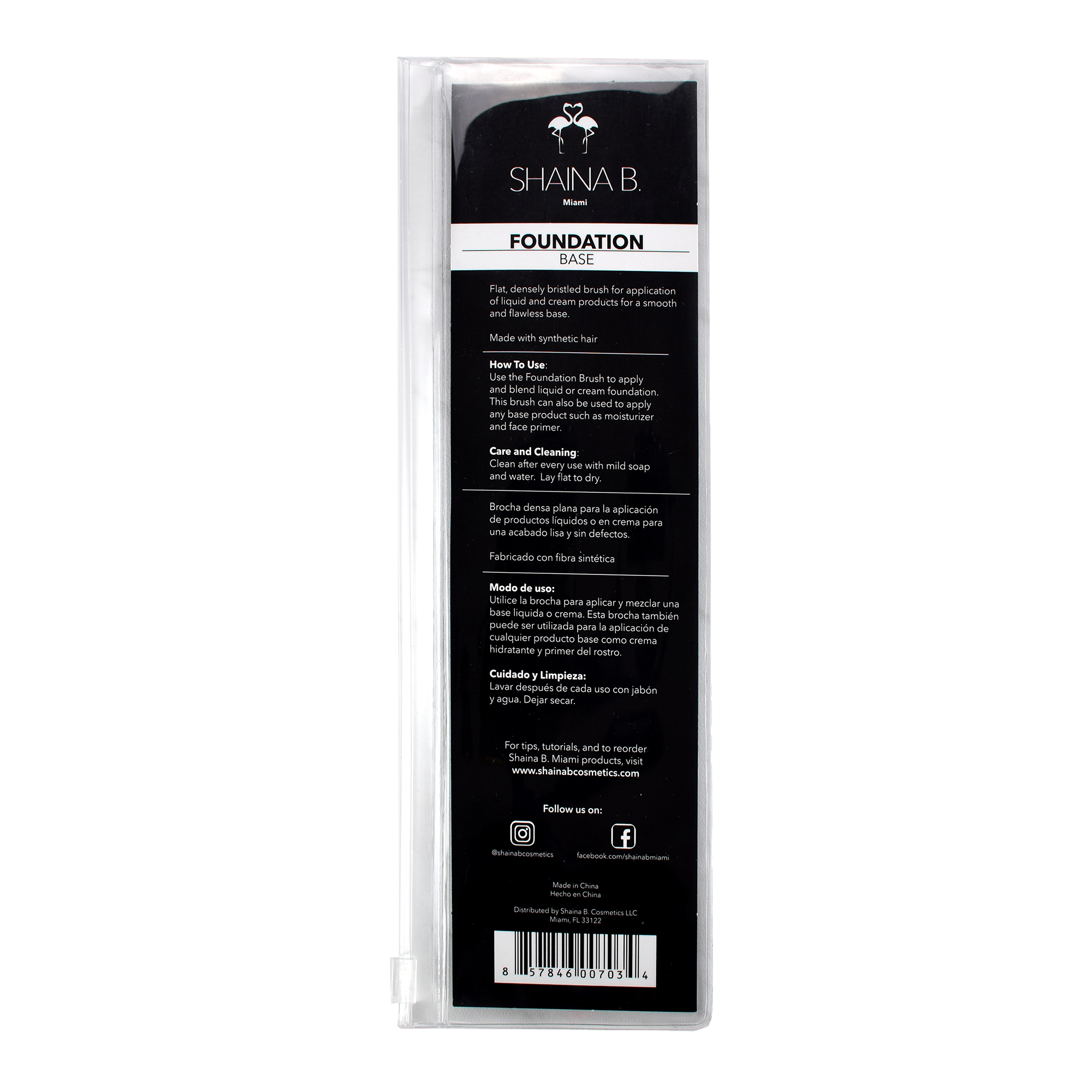 Foundation Brush
The one and only complexion companion
You know it's coming - yes it's 'all about that base'. This specially designed foundation brush has been expertly crafted to deliver a smooth and flawless base working effortlessly to give you smooth and even coverage whether you are using liquid or cream foundation.
Its dense and ultra soft bristles glide seamlessly over your face, making light work of every nook and cranny. No shedding and no cakey buildup. The Foundation Brush is a game-changer for photo ready complexion.
Dare to be flawless.
'Foundation' is imprinted on the handle for a speedy find.
READ LESS
See those blemishes off and add to your contouring with the Shaina B. Concealer Brush..
IN THE KNOW
Whether you are looking for inspiration, to expand your skills or to see how Shaina uses her kit, check out our videos.
VISIT TUTORIALS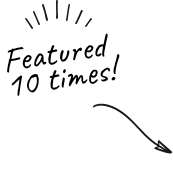 AMAZING!!!
This brush is amazing! I never used to use a brush for foundation, and got this as a gift. Omg! I'll never go back now.
Wao!!!
i can't believe it!! I found the perfect brush for me, it's so soft you can't even feel it when your're applying foundation. and the result? so smooth, no streaks, my skin looks so natural.
Cant live with out it!
this brush has changed my life! Other more expensive brushes that I've used in the past have left streaks and the foundation not very well blended, but not this one , this brush smooths out your foundation leaving your skin looking like porcelain.
Foundation brush
This foundation brush really help me get a nice smooth finish. I love the Shaina be products and I love to go to the website because it's so vibrant and eye-catching and easy to use