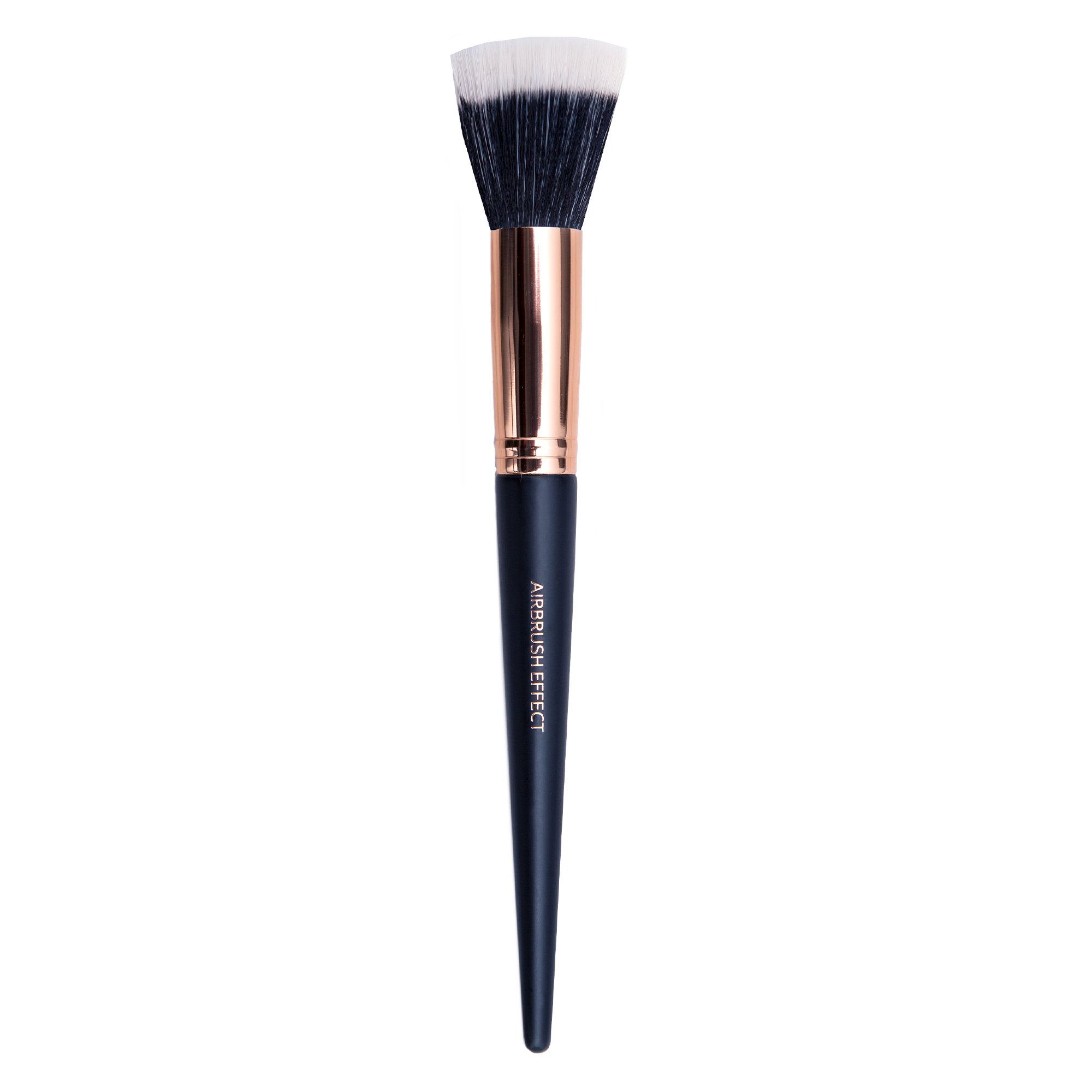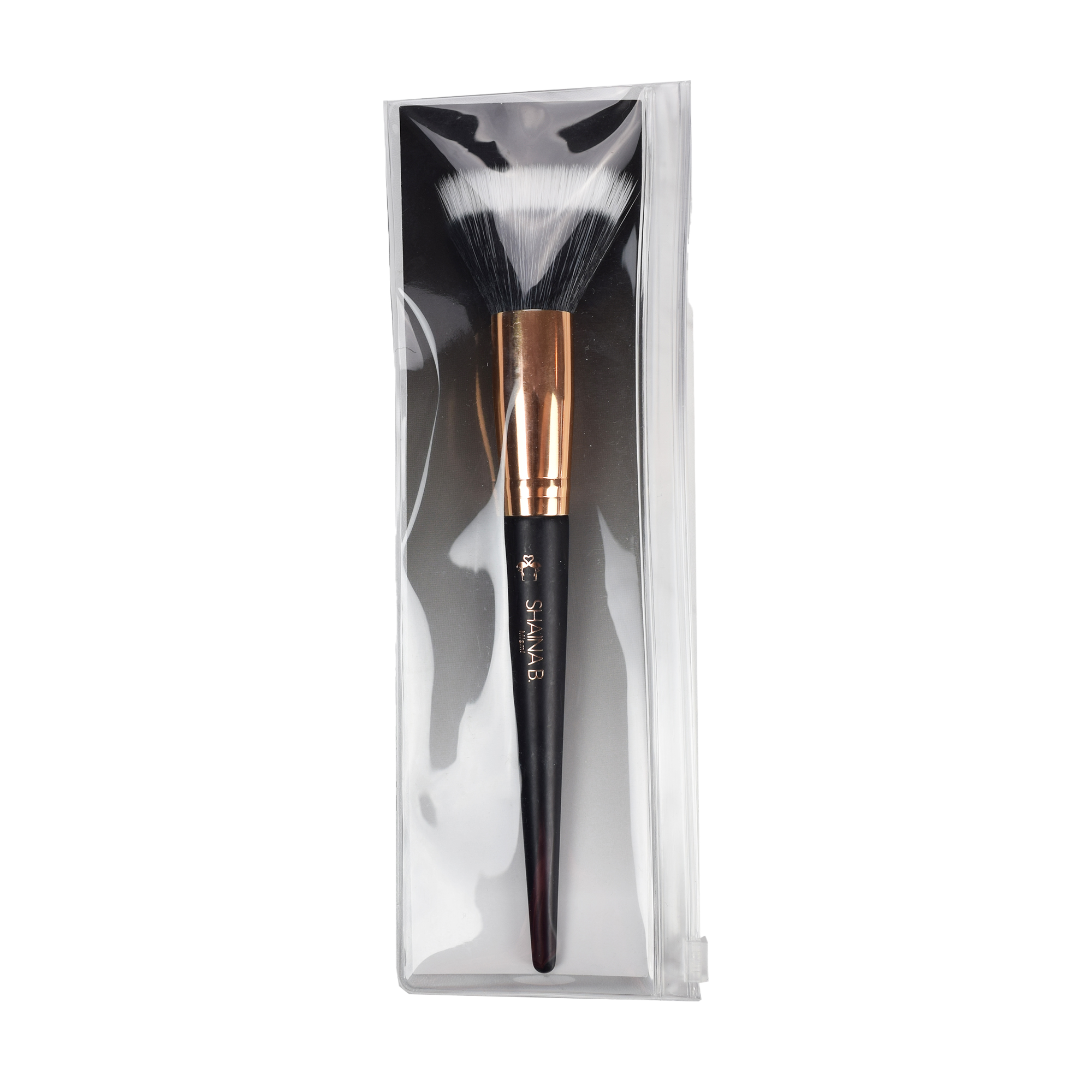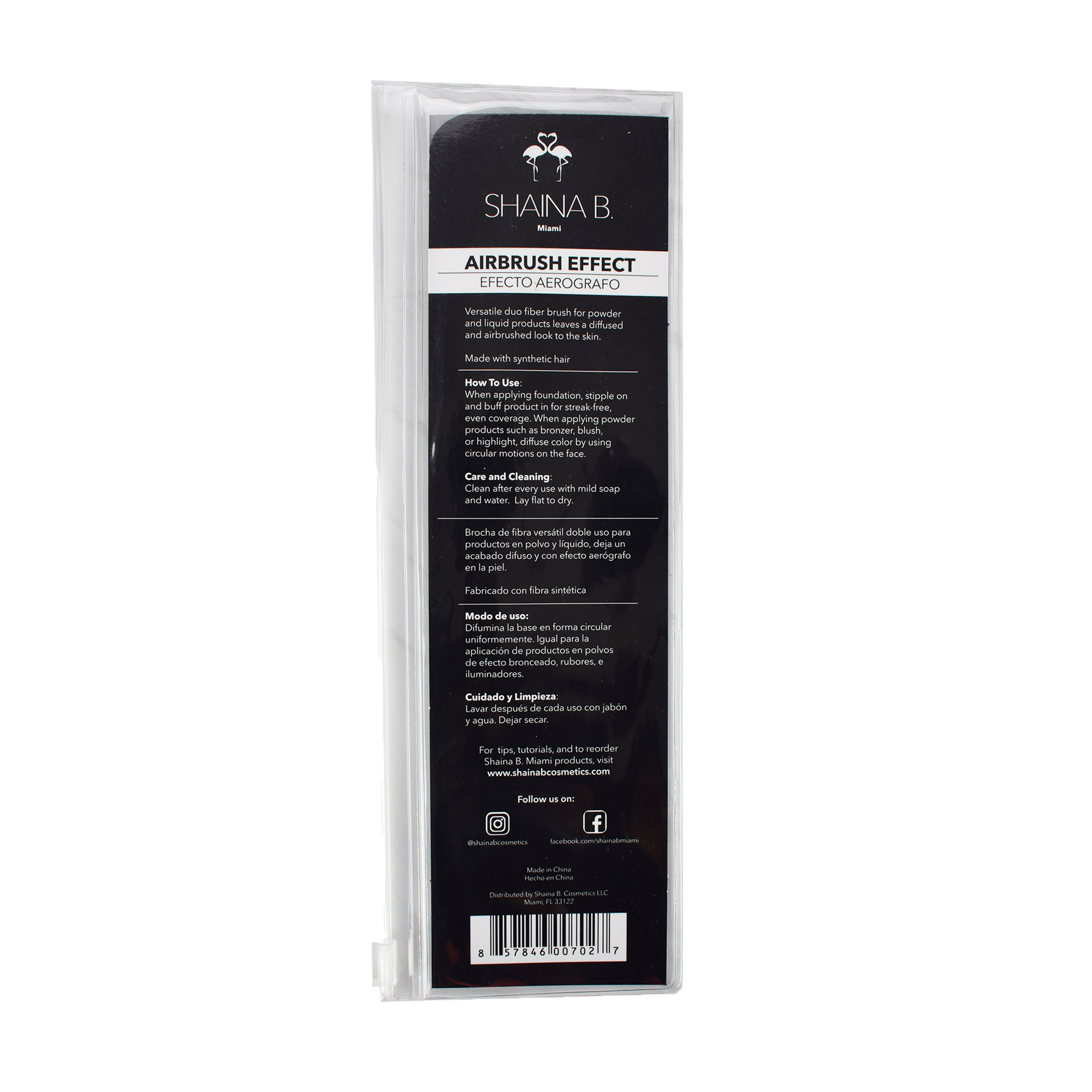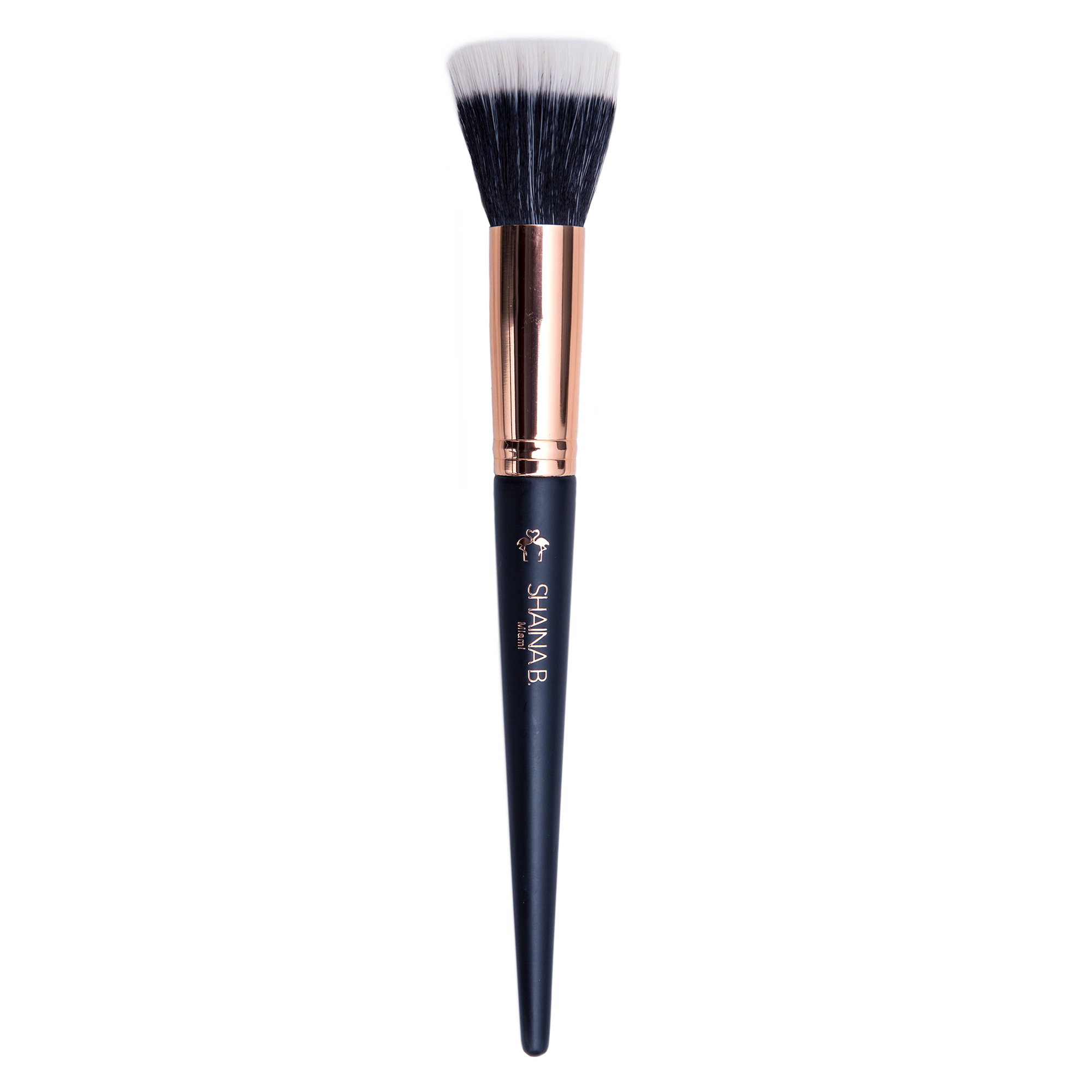 Airbrush Effect Brush
High Performance Photo Ready Finish
For high definition finish, this is it. The most versatile duo fiber blender brush for powder and liquid foundation is set to change your base for good. 
This cruelty-free complexion brush lightly diffuses liquid and cream products to evenly distribute, leaving you with a supernatural and flawless finish. No streaking, no shedding, and zero disappointment.
READ LESS
If you like this, you'll love these:
IN THE KNOW
Whether you are looking for inspiration, to expand your skills or to see how Shaina uses her kit, check out our videos.
VISIT TUTORIALS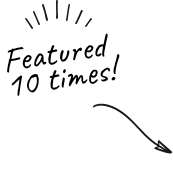 Perfect for liquid foundation
As someone who has struggled with getting beauty sponges to work for me, the airbrush effect brush has been a God send.
So soft! Amazing brushes!
The blending is the key to a beauty eye shadow finish. These brushes are amazing for a flawless look! Did not disappoint and will order more for my clients! Thank you
Best brush yet
Still amazed by the price and quality of this brush. Works flawlessly
Best purchase!
This brush is absolutely perfect for any type of foundation! It leaves no streaks and blends everything well. The price is also amazing for the high quality! I would definitely recommend!
My Go To Brush!
I recently purchased the Airbrush Effect Brush. I hesitated at first because as a make up artist I have about 5 of these already from different brands and none have been exactly what I wanted, but this Airbrush Effect brush from Shaina B is perfection!
What makes this brush perfect is a few things, first the handle is balanced and is comfortable in my hand whether using it on a client or myself, the hairs are a perfect length and density so I can use it to buff in a liquid product or a powder product perfectly and it picks up the product but then releases it where I want it with out fallout. Another thing that impresses me about this brush is it doesn't shed any hairs. I have disinfected and washed this brush so many times and it still looks as good as the day I bought it.
I have been so impressed with this Shaina B brush that I have bought the entire core collection to use in my work and a set for personal use.