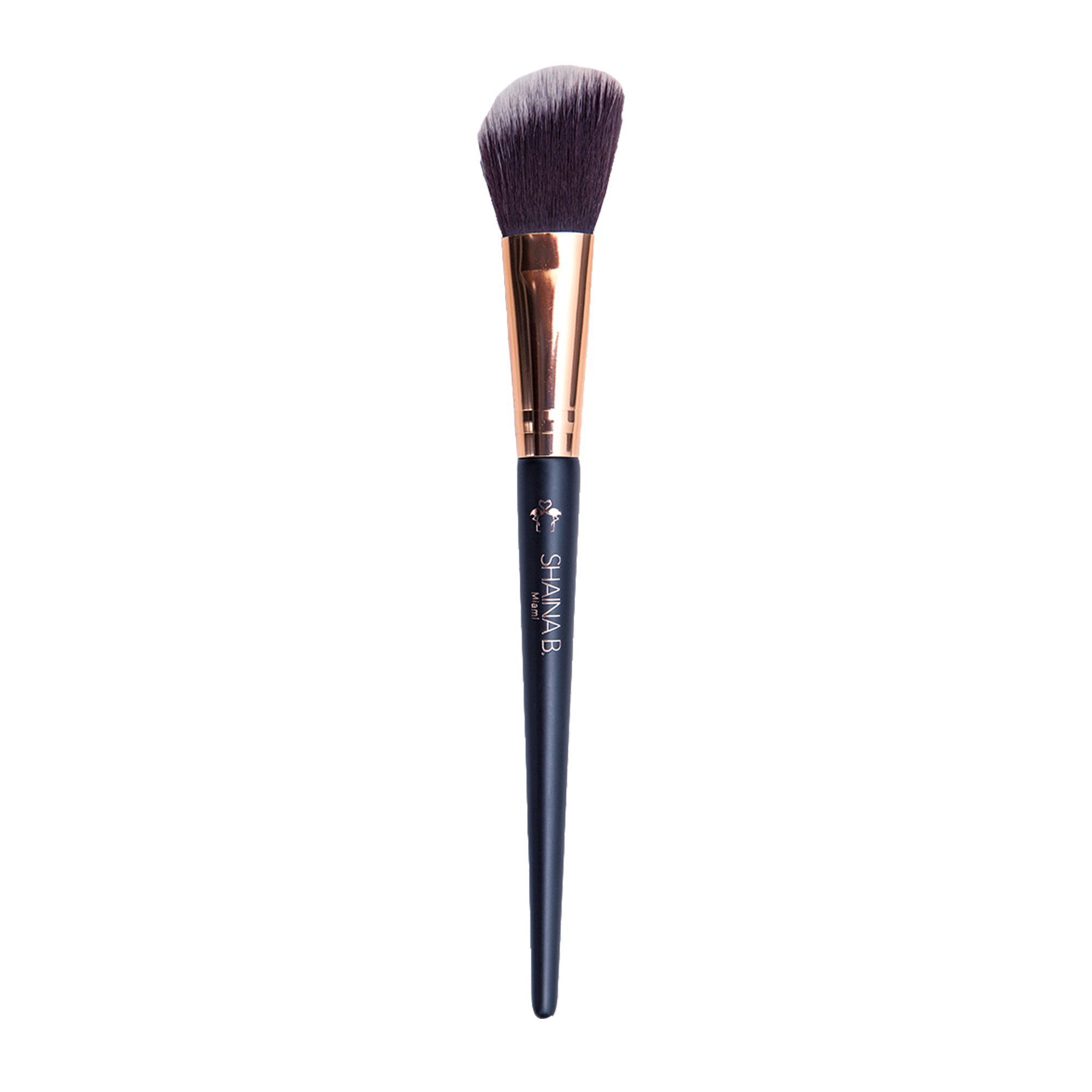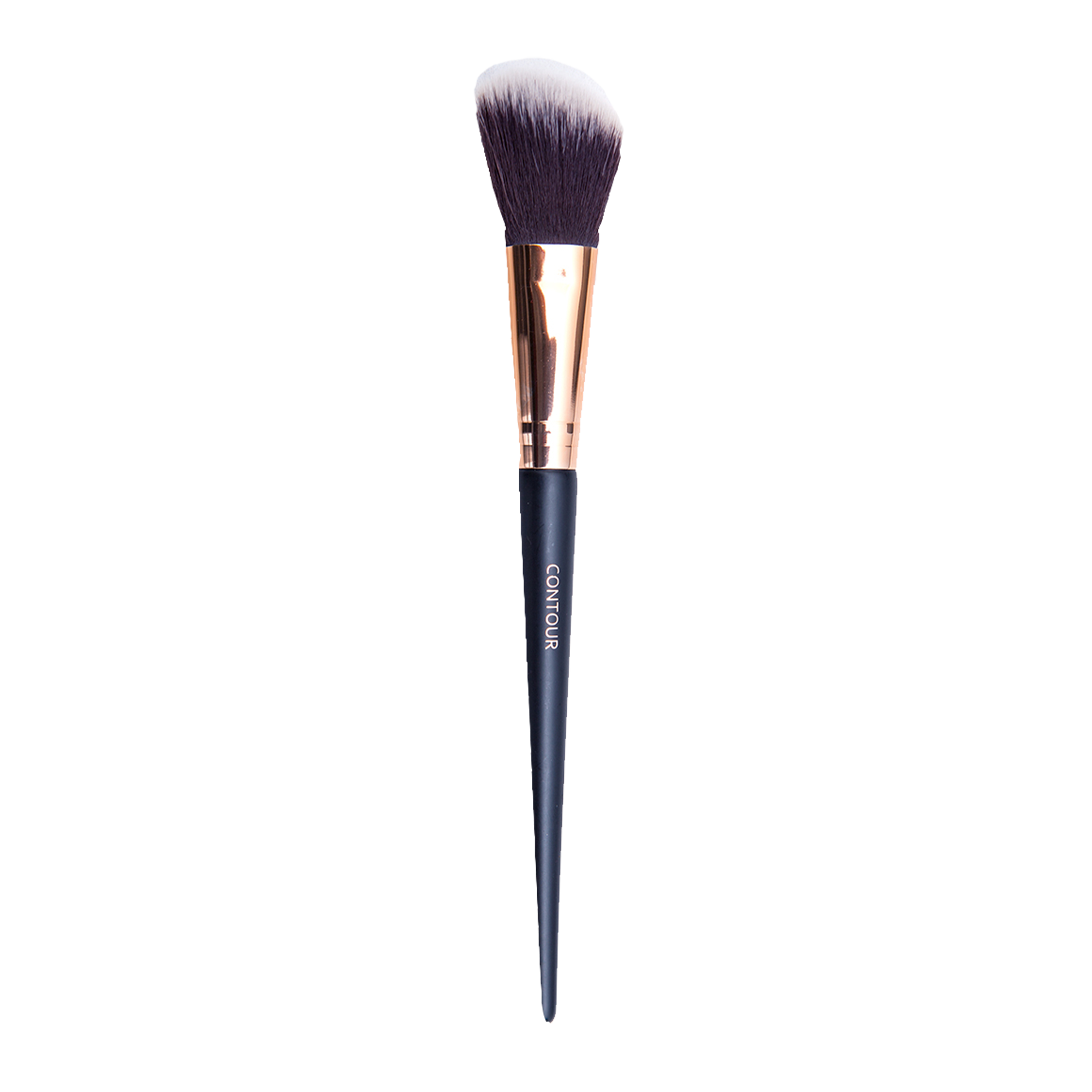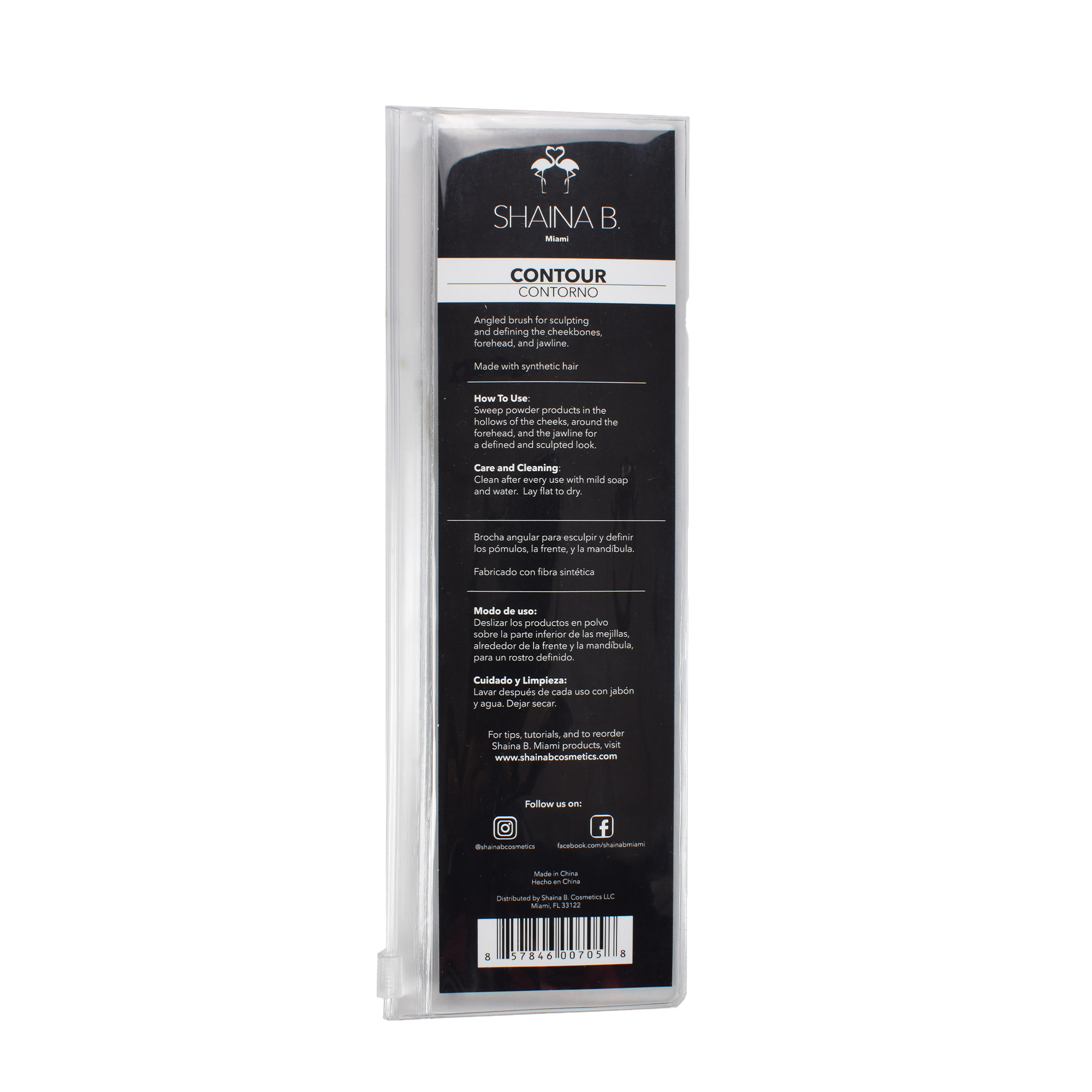 Contour Brush
The Seamless Sculptress
Sculpt, chisel, and define your features with this angled Contour Brush. Its carefully designed shape moves effortlessly in and around the curves of your face and the hollows of your cheeks.
With ultra soft and shed-free bristles that are perfect for blending out powders or creams, you can easily create the illusion of angles and shadows. 
Experience true creativity and allow your skills to flourish with a full beauty brush that was made for confidence.
'Contour' is imprinted on the handle so you are never far from a pro finish.
READ LESS
If you like this, you'll love this:
IN THE KNOW
Whether you are looking for inspiration, to expand your skills or to see how Shaina uses her kit, check out our videos.
VISIT TUTORIALS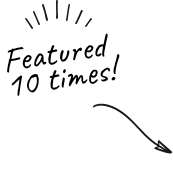 Contour brush
Yet again another great quality in Brush! Love it! Perfect for contouring or blush.
It's the quality for me
When I fist saw this brush I didn't give it much thought. After first use I am beyond impressed this brush quality is so good one dip picks up so much pigment and blends out so beautifully. I need more from this collection. So in love with how this brush performs
Love it
I'm so in love with thi brush on how soft it feels on my skin and it's so easy to contour with cause it feels like the brush is fits perfectly to your face
Super Soft Brush
The softness of this brush glides along depositing bronzer, blush, or highlighter beautifully.
Great Brush!
Love how soft it feels on my skin, soft bristles and easy to clean. Defines very well your contour.